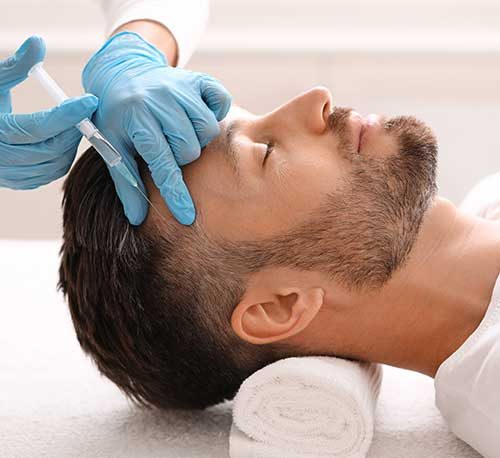 PRP(platelet rich plasma)therapy for hair loss is a three-step medical treatment in which a person's blood is drawn and then injected into the scalp. Prp injections trigger natural hair growth and maintains it by increasing blood supply to the hair follicle thereby increasing the thickness of the hair shaft.
Mesotherapy helps combat hairless.This is a procedure of providing the scalp with boost of vitamins, enzymes, hormones, and plant extracts in a cocktail form which helps in promoting new hair growth . Mesotherapy takes around 20-30 minutes depending upon the area of thinning hair to be treated. Here in Maxface clinic we offer needle as well as no needle mesotherapy.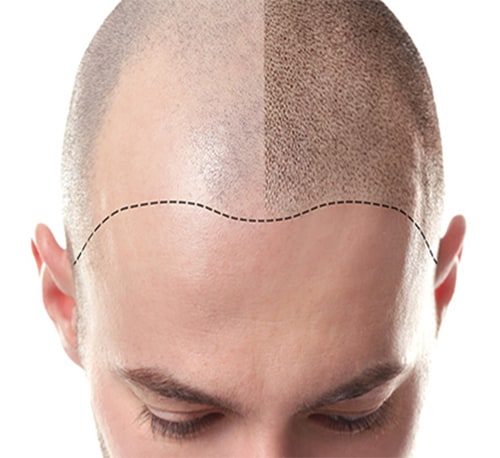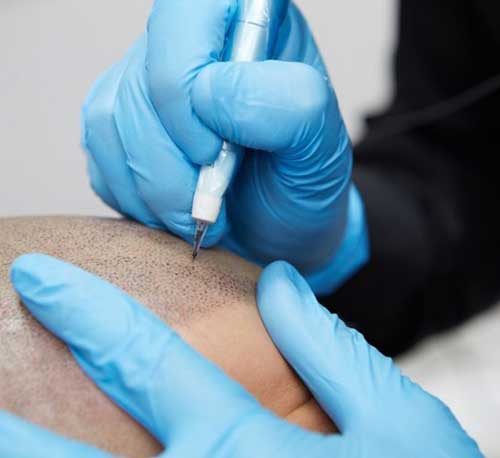 Hair loss and thinning hair are a normal part of aging, but they can also occur due to a medical condition or trauma to the scalp. Some people who experience hair loss may choose to have a hair transplant for cosmetic or reconstructive reasons. During a hair transplant, a surgeon removes follicles from a dense area of hair, such as the back of the head, which they will refer to as the donor area. They then implant the follicles into tiny slits on the affected area.